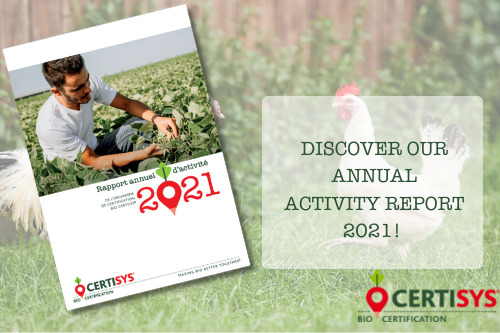 We are pleased to present our new annual activity report ! In it you will find, in all transparency, the evolution of our activities in 2021.
2021, a year punctuated by significant events for CERTISYS®.
2021 is an important year for CERTISYS® because we have been working with you and the organic sector for 30 years. A very special anniversary because it coincides with the 30th anniversary of the European Organic Regulation.
2021, a landmark year because it is also the year in which we joined the ECOCERT Group, the world's leading organic food and cosmetics certification company. This alliance strengthens our expertise and allows us to offer you new certifications, complementary to organic, with positive impacts for the environment and society.

The organic sector continues to flourish
The figures for the year 2020 continue to confirm the trend observed for many years in the organic sector.
Indeed, the global organic market has once again made good progress, reaching 121 billion euros by the end of 2020, with an agricultural land area of 75 million hectares.
Operators' trust in CERTISYS® is growing
This good progress is also reflected in our company. More and more of you are trusting us for your organic certification. No less than 3,400 operators in Belgium, including 60% of organic farmers, and internationally have chosen us as their organic certification body (+5% compared to 2020).
CERTISYS® key figures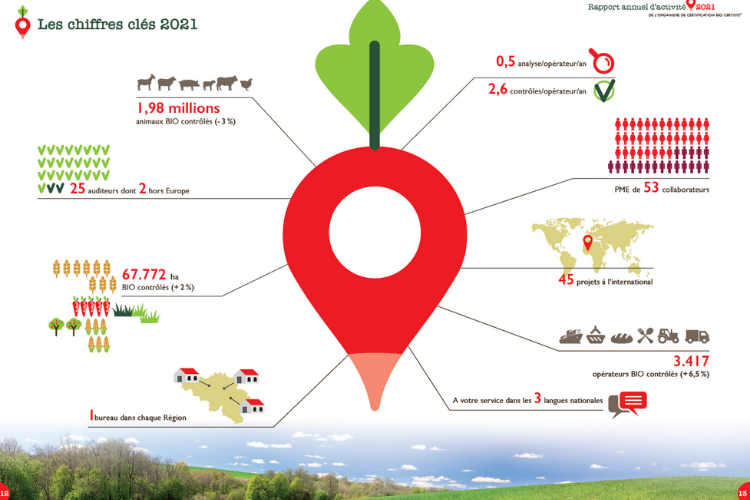 This report reflects above all the work of our entire team, driven by a passion for organic farming.
Our daily motivation?
Always better at meeting your expectations and supporting you in your sustainable practices.
#makingbiobettertogether