Would you like to have your natural and/or organic cosmetics certified?
CERTISYS® offers you several certifications: COSMOS NATURAL, COSMOS ORGANIC, Ecogarantie®.
COSMOS ORGANIC – COSMOS NATURAL
This private specification sets out the criteria that companies must meet to assure consumers that their products are genuine organic or natural cosmetics produced to the highest possible sustainability practices.
COSMOS is the worldwide reference label for organic and natural cosmetics.
CERTISYS® is the only certification body to offer you the COSMOS label in Belgium.
We also give you access to the largest database of certified or approved raw materials for your formulations. This makes it very easy for you to find a suitable raw material supplier.
COSMOS offers two signatures for cosmetic products, such as beauty and skin care products:
COSMOS ORGANIC of COSMOS NATURAL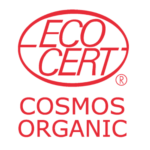 What does this label guarantee?
minimum 20% organic ingredients  (except for rinsed products, non-emulsified aqueous products and 80% mineral products: in this case, 10% organic ingredients are required)
95% minimum of organic ingredients out of all ingredients that must be ORGANIC*
* Exception: preservatives, see Annex V.1. of the COSMOS reference framework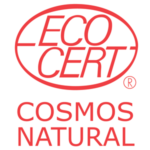 What does this label guarantee?
An environmentally friendly production method
Products made from natural ingredients
All other ingredients must be of natural origin*.
* Exception: preservatives, see Annex V.1. of the COSMOS reference framework
To find out more about these two labels, visit the COSMOS website
Need more information?
Our team is here to help you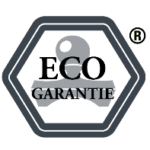 For many years now, Certisys has enabled you to obtain the ECOGARANTIE label. This is a private standard that has been developed for the certification of cosmetics but also of cleaning articles, sprays, perfumes, etc.
What does this label guarantee?
100% ORGANIC ingredients of plant origin (essential oils, aloe vera, etc.)
No GMOs
Products made with a maximum of biodegradable ingredients
– No petrochemical ingredients
For more information on the Ecogarantie® label, visit the website.
For more information on how to get your products Ecogarantie® certified, click here.