There are other private labels (beyond Ecogarantie® and Biogarantie®), for organic food products, based on specifications managed by organisations or associations of producers, processors or consumers.
Often, these labels pre-date EU regulations and some of them apply to areas not covered by it such as cosmetics, clothes, cleaning products, mass catering, etc. or include stricter constraints than EU organic regulations.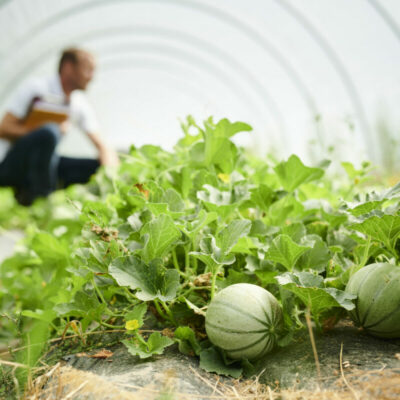 Do you want to display a particular organic agriculture label on one of your products, or are you interested in finding out more about a type of organic certification (Bioland in Germany, KRAV in Sweden, etc.)?
Please get in touch so that we can provide you with more information.
Below, you will find the most in-demand labels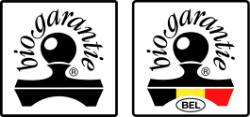 Biogarantie® is a Belgian label that allows you to promote your organic approach in terms of sustainability; whether it is ecological, social or economic. Not only is Biogarantie® based on European regulations, but this label also promotes :
The application of fair prices
Conservation of resources (water, energy, biodiversity)
Minimisation of transport, packaging and waste
And the promotion of local and seasonal products
The use of the Biogarantie® label attests to your commitment, as a producer or processor for example, to all these sustainable approaches, which are set out in a charter. To be able to use it, you must respect the Biogarantie® specifications and sign the accompanying sustainability charter.
The management of the Biogarantie® label is entrusted, on the French-speaking side, to the professional association Probila-Unitrab for the preparers/processors, distributors, sales outlets and catering and to UNAB for the producers. On the Dutch-speaking side, the Biogarantie® label is managed by BioForum Vlaanderen.
Want to know more about Biogarantie®?
The AB logo belongs to the French Ministry of Agriculture. It is mandatory and may be used alongside the European organic label. It is widely recognised on the French market, in particular.
The Agence BIO is responsible for managing the AB brand and its communication resources.
The first logo is only used for communication purposes, while the second is displayed on the packaging of certified products.
If you want to add the AB logo to your organic products, you should first read the rules for using the logo.
Then, you must fill out a declaration for using the "AB" brand for certification purposed with CERTISYS®.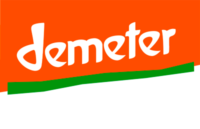 Demeter® is an umbrella brand for food products from biodynamic agriculture.
The presence of this orange logo on a product's labelling guarantees that it meets the Demeter® specifications.
Biodynamic agriculture is a form of holistic, regenerative agriculture which sees farms and, more generally, Nature as a living ecosystem where there is a relationship of synergy between animals, vegetables and humans.
There are several Demeter® associations across the world. We work with the francophone ones, in close collaboration with Demeter® France.
If you want to display the Demeter® logo on your organic products, you should read their specifications carefully before contacting them to sign up.
BioSuisse
BioSuisse certification lets you sell your organic products in Switzerland using the "Bourgeon" private label.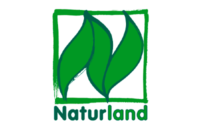 Naturland is a private German label.
It takes into account areas not covered by European regulations, such as social issues.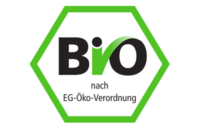 Bio-Siegel is the German label which can be displayed on any certified organic product.
Do you want to put a particular label linked to organic farming on your products, or do you want to obtain more information on an organic certification (Bioland in Germany, KRAV in Sweden, etc.)?
We will be happy to provide you with further information.