European Organic Label
If you are selling organic products, they must respect the labelling rules specific to the European label.
The European Organic label certifies that Organic products comply with Regulations relating to organic farming. It aims to secure consumer trust that the products they are consuming have been properly controlled and that their origin is as advertised, as well as offering greater  visibility and recognition for Organic products. The European Organic logo has been mandatory since 1 July 2010 for all pre-packed Organic food products for the final consumer. National and private labels may also be used on organic products next to the "Euroleaf".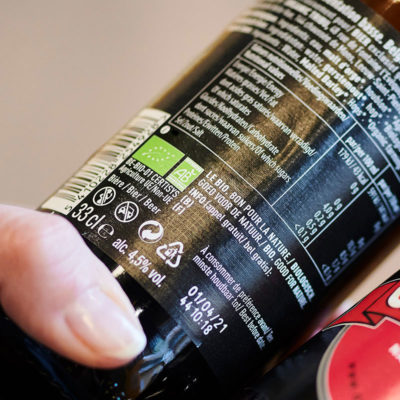 European logo user manual and downloads
Consult the user manual for the EU Organic produce logo. Using this link, you can also download the European logo in different formats.
CERTISYS Logo
Are your company or your products controlled and certified by CERTISYS?
Would you like to use our logo on your communication tools or on your packaging?
We have recently changed our visual identity! Our new logo builds on our image as a company with expertise in controlling and certifying Organic products.
The CERTISYS logo is free to use so long as the conditions for use mentioned in the logo book  and the related labelling rules are respected.
You can download our different logos here:

CERTISYS Notice
We have developed a notice with the tag line "Nos produits BIO contrôlés et certifiés"(Our controlled and certified Organic products). This enables you to increase the credibility of your Organic products by making your Organic certification more visible. The notice highlights that you have been certified.
This notice may only be used after obtaining your Organic certification, which confirms the status of your Organic activities (CEEB / CEEL / CRBX / CRRW). It cannot be used if you do not have Organic certification (for example, if your Organic activity has been suspended for a given period). For farmers, the use of this notice is not compatible with the conversion period.
This notice represents an additional communication tool and may not be used as a substitute for your Organic certificate. Bilingual versions are available in French-Dutch and German-English. You can order your notices over the phone by calling 081/60.03.77 or by contacting info@certisys.eu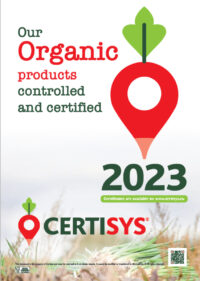 Labels in your name (private label, distributor brand)
Do you distribute Organic products and would like to re-label these products with your branding? To be re-labelled in your name, these products must meet official Organic standards.
You can also contact us at controle@certisys.eu to find out more.