Would you like to have your home care products and home fragrances certified?
CERTISYS® offers you two certifications: Ecocert Ecodetergent and Ecogarantie®.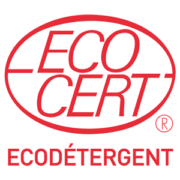 This certification allows you to market your natural or organic cleaning products worldwide.
What does this label guarantee?
Environmentally friendly production and processing
Promoting the use of natural or organic ingredients
Responsible management of natural resources
The banning of most petrochemical ingredients
Ecogarantie®
This is a private standard that has been developed for the certification of cosmetics, cleaning products, sprays, perfumes, etc.
What does this label guarantee?
100% ORGANIC ingredients of plant origin (essential oils, aloe vera, etc.).
No GMOs
Products made with a maximum of biodegradable ingredients
"Banning most petrochemical ingredients"
To find out more about this label, visit the website