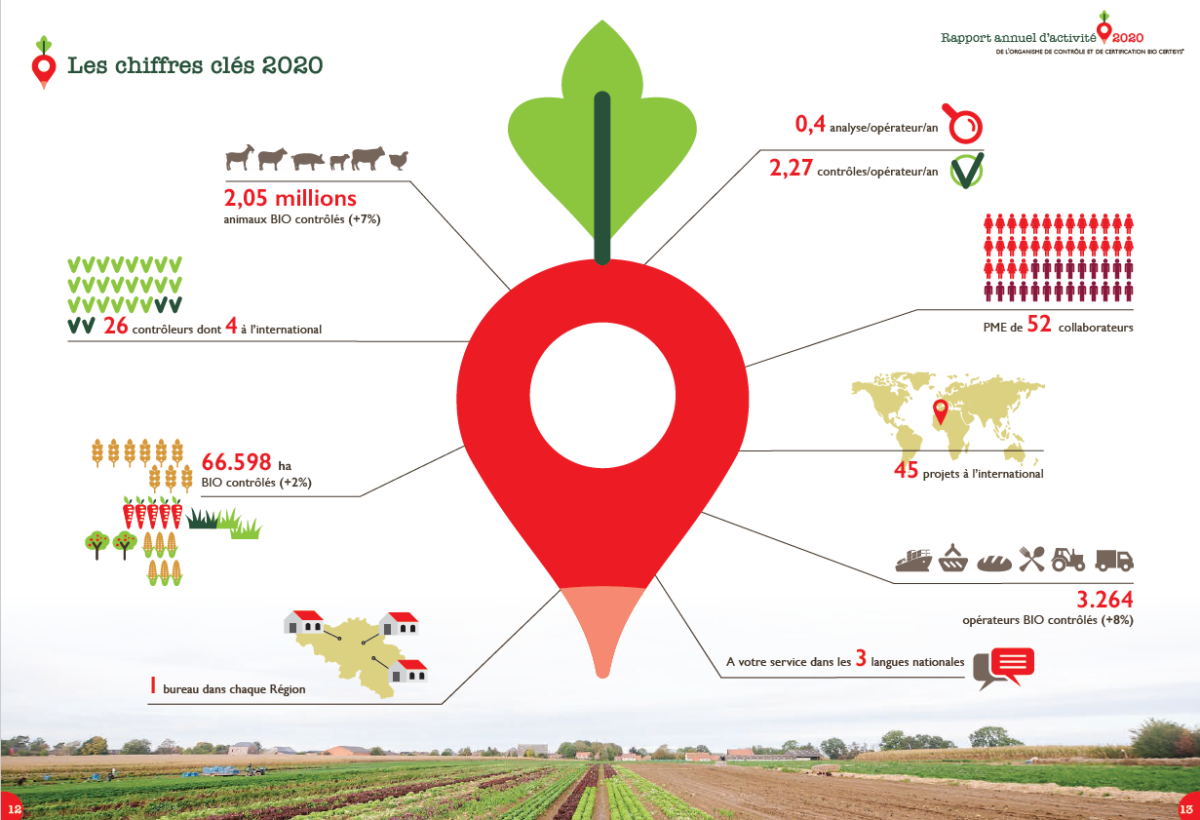 With a brand new look, our annual report presents a transparent overview of how our business evolved in 2020.
2020, a year that once again positions us as the Belgian leader in organic certification. More than 50% of organic farmers put their trust in us! In fact, nearly 3,300 organic operators were inspected by CERTISYS® in 2020, that's 250 more than in 2019 (+8%). Like last year, retail and multi-activity sectors recorded the greatest increase, with growth of 14% and 23% respectively compared to 2019.
The areas inspected by CERTISYS® have increased slightly. As for livestock, CERTISYS® verified just over 2 million animals.
Our business is constantly evolving and we are proud of it!  Despite the Covid-19 pandemic, we have done everything possible to ensure the continuity of our services and guarantee the organic certification of your products.
CERTISYS key figures: