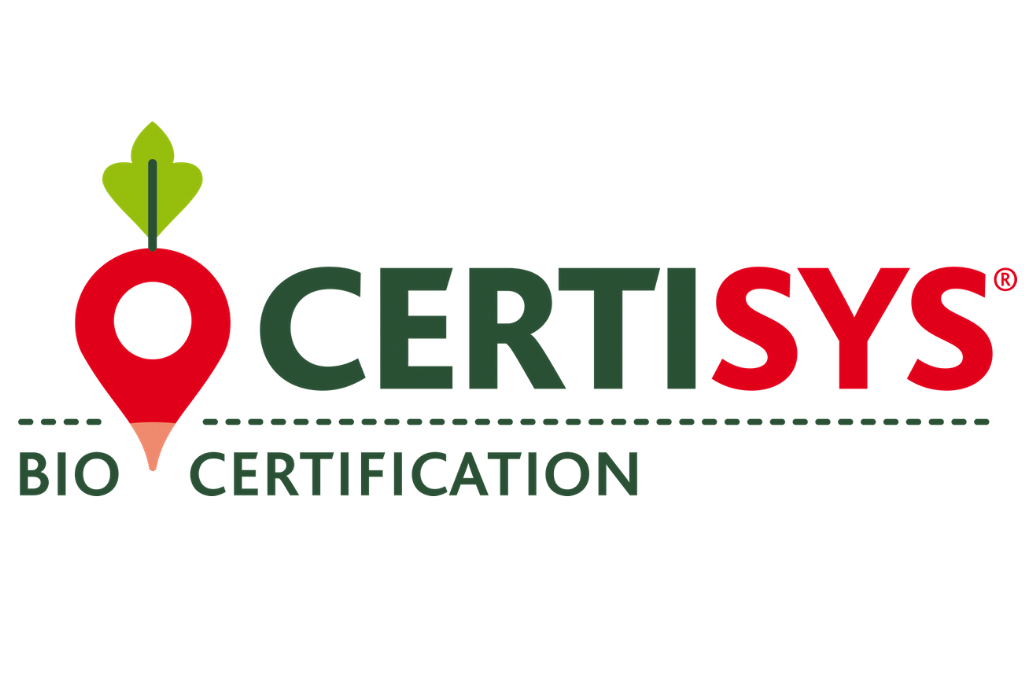 We are proud to present to you our new visual identity and our brand-new website, a modern, dynamic and welcoming space for listening to the needs of our different operators.
At CERTISYS®, we have modernised our visual identity to get closer to who we really are!  Organic produce is our priority! Providing you with access to the organic market by certifying your products has been our core business for forty years. Our mission has always been to guarantee the credibility of organic farming through effective and tailored information, audits and certification. We are experts in controlling and certifying organic products and we wish to remain so. That is what makes us unique.
But why a radish?
Because it is a vegetable which grows in the earth and evokes the world of farming, which is so important to us.
A radish and so much more!
Our radish is also a geolocation pin, because you will find organic inspection and certification expertise at CERTISYS® and not elsewhere.
We value a local presence. That is why our inspectors work in close proximity to the operators they oversee.  In this way, they put their own regional knowledge, passion and expertise at your service.
We are also deeply committed to working transparently and ethically. That is why every step, from notification to certification, is carried out by different people, guaranteeing complete impartiality towards our operators. On top of that, all the certificates we award can be viewed online, at any time.
Currently, over 50% of Belgian farmers  have chosen CERTISYS® as their inspection body for organic certification! We are a trusted brand, and we thank you for that.  It shows that we are maintaining our standing as an expert in organic certification and that we are stronger together.
Your trust and our expertise, that is what inspired our motto:
"MAKING BIO BETTER TOGETHER®"


So, ready to find out who we really are?
Visit our new website aimed at organic businesses, but also those who want to convert to organic farming. You will have easy access to all the documents and information you require.